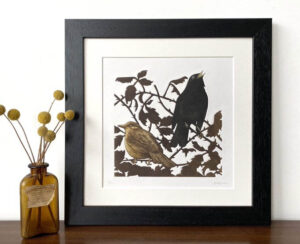 LDBWS Summer Bird Quiz Online July 25th 7:30 – 8:30PM
Join quizmaster Dan Haywood for an educational yet humorous quiz on summer birds.
This will be a multiple choice quiz with questions for all including a few to test even the most knowledgeable birders.
Spot prizes will be handed out as well as special prizes for the winners including a framed limited edition blackbird print (worth £165) by superb local artist Jenny McCabe.
Hope to see you all there.